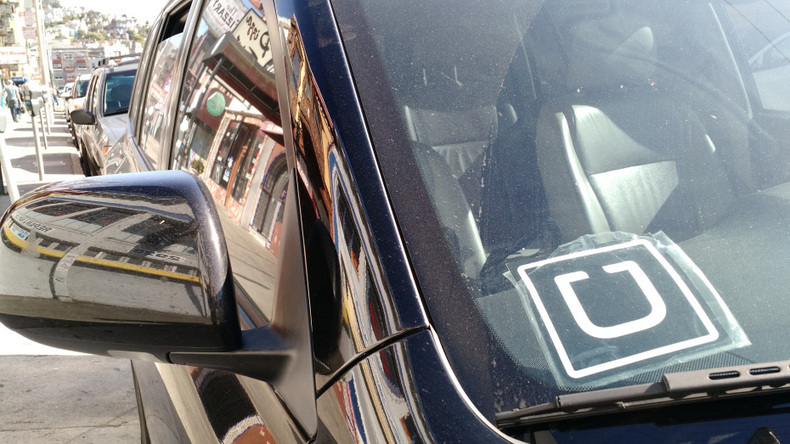 Despite what economists like to think, people do not always make rational economic decisions. That's nowhere more apparent than in today's service-centric, app-based consumer Internet.
Sourced through Scoop.it from: venturebeat.com
Buyer Beware of the Dearth of Apps for Transit (Uber, Lyft, Zipcar, etc…) Examples: Uber's founder Travis Kalanick frequently talks about how he wants to make Uber a cheaper, more convenient alternative to owning a car. That's a reasonable comparison to make, but only at first glance. Investor Megan Quinn, a partner at Kleiner Perkins and an investor in Uber, recently broke it down in a post titled "I don't own, I Uber." It's worth a read. She estimated that the cost of owning, parking, and maintaining a car ran her $10,281 a year, while in a comparable period the following year, after she'd sold her car, she spent $4,656 on Uber, taking frequent trips with the car service in London and in San Francisco. So by Quinn's estimate, using Uber whenever you need to get around is less than half the cost of owning a car. Sounds like a great deal, right? – The issue is that many people who live in dense cities already don't own cars, for the exact reasons Quinn points out. Parking in particular, is especially pricey, accounting for $4,200 of Quinn's total. If you have access to free parking at your house, Uber may still be cheaper than ownership, but the difference shrinks. But the high cost of owning a car in the city has been true for years and years, long before Uber ever came on the scene. It's just that city dwellers used to take cabs (at a comparable cost to Uber) or public transit (generally far, far cheaper). In New York, you can buy 12 monthly unlimited-use MetroCards for $1,398. Even if you have to supplement that with the occasional cab ride or car rental, you could still live in a city with decent public transportation and get around for $3,000 a year, without relying on Uber, Lyft, or any of the modern car services. – In San Francisco, I occasionally use Uber, Lyft, or a taxi to get from point to point. Business Insider did a detailed analysis of Uber vs. taxi prices last year, and UberX came out on top in almost every situation. In my experience, it's not always so clear. For instance, during a peak demand period one recent evening in August, Uber was advertising rates at 200% normal, while Lyft was at 150% – 180%. (I checked a couple of times, hoping the rates would go down, but instead they went up.) At that rate it would have cost me about $20 to go from downtown to the train station. I reserved a Lyft, it promised to arrive in 1 minute, but more than 5 minutes later I was still waiting. Meanwhile, empty taxis kept driving past me. Eventually I got tired of waiting, canceled the Lyft, and hailed a cab. Ten minutes later I was paying a $10 taxi fare (with tip) and getting out of the car at my destination.
You can do a similar analysis for Zipcar. Sure, it's super convenient to rent through Zipcar, and compared to traditional car rental agencies the experience is light years better. Also, you can rent a car for just a few hours. But if you're renting a car at $7 – $10 an hour, it doesn't take long before the daily rate is far higher than what you could get through Avis or Enterprise, where it's common to be able to rent a car for $60 a day. If you're not in a crowded city center, rates are even better – often $40 per day or lower. –
See on Scoop.it – Internet of Things – Company and Research Focus