See on Scoop.it – Internet of Things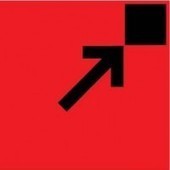 First, a lesson in Lexicography Lexi-what!? Don't be alarmed. This blog is not as boring as it sounds, especially if you are involved in manufacturing. Lexicography is the art of compiling, writing…
Richard Platt's insight:
(from the curator of IoT & Wearables) This is a MUST do for companies to see the value add of using RFID, or any other IoT tech they are planning on using. So if you're a company that makes such devices you had better do the calculation for them, or give them a calculator for them to do it. …Just saying as a Mfg Engineering specialist I always liked companies that helped me to do calculations when I had to do a back of the envelope analysis, (see there is another way to be of service to your customers – help them to do their job too)
Are you paying attention on this IoT / Wearable thing folks or do I need to break out my blankie, and waft it over the campfire to start sending smoke signals from the next mountain top?
It is as Bob Dylan said, you got to serve somebody
See on sensortech.wordpress.com